Design-Build Institute Awards Recently Opened New Hampshire Correctional Facility
The Design-Build Institute of America has named the Federal Correctional Institution in Berlin, New Hampshire as the winner of a National Design-Build Award in the Corrections category.
The 678,000-square-foot, 27-building campus is one of the largest public works projects in New Hampshire's history. Located on a 700-acre site, the complex houses both a medium and a minimum security prison. The facility can accommodate approximately 1,700 inmates altogether in three, four-story general housing units and the minimum security prison's single-story dormitory. Also within the secure compound are several single-story buildings for education/vocational training, health services, administrative services, personal services, maintenance, recreation and food services.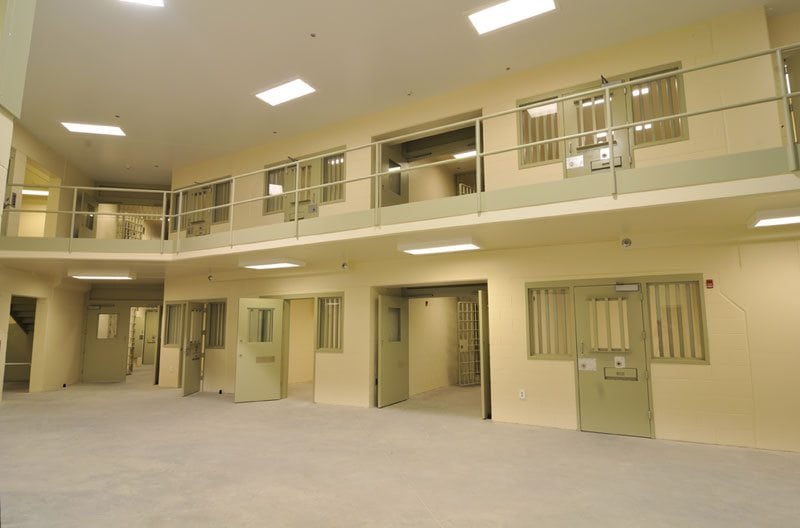 As the leading manufacturer of heavy-duty corrections furniture, Norix Group representatives worked with the facility design team to provide furnishings and fixtures for the prisons' housing units.  For most new institutional building projects, the influence of color on inmate or resident behavior is a key aspect of design. Norix was able to meet the color scheme requirements for the project by offering a wide selection of intensive-use furniture in 8 nature-inspired colors. The Norix correctional furniture installed at the Berlin, NH facility includes:
Construction was completed in 37 months despite the challenges of working through the harsh New Hampshire winters – which during that period included two record-setting snowfalls. In addition, the remote location of the project made it a logistical challenge to attract and house a workforce of qualified, skilled trades-people. The facility officially opened in October 2012, and is expected to create about 340 jobs and provide a $40-million boost to the local economy.
The project was a joint venture between Bell & Associates Construction and Heery International. The architectural firm of record was Edward Rowse Architects of Providence, Rhode Island.
For more information about Norix jail and prison furniture, and for product specification sheets, visit the website at: https://norix.com/markets/justice/
Please share this information with others who may be interested in correctional facility design.