Key Markets We Serve
Behavioral Healthcare  |  Justice  |  Transitional Housing
Education  |  Commercial  |  GSA  |  Fire & Rescue
Norix offers the most trusted line of correctional and behavioral healthcare furniture. Norix specially designed, intensive use furniture is engineered to provide safety, security, and extreme durability. Commercial, education, transitional housing, and fire & rescue furniture solutions include seating, dining furniture, and furniture for camps, including bunk beds and mattresses.
Learn More
Additional Markets for Our High-Quality Furniture
Norix higher education furniture includes quality dorm furniture and furniture for student unions. Our public safety furniture for fire stations and police station furniture are designed for true 24/7 use. Our hard-use shelter furniture is designed to withstand the rigors of transitional housing. Norix also provides GSA furniture – specialized military furniture for barracks on GSA contract – as well as furniture for use throughout the base.
Innovation Spotlight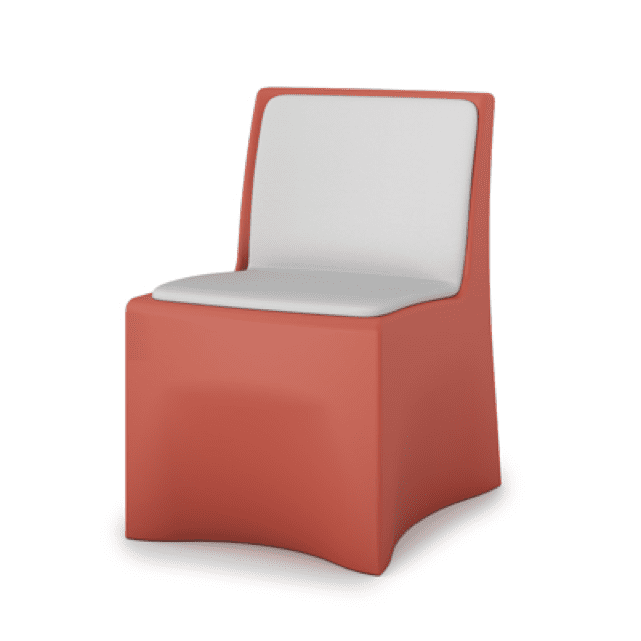 Vesta™
Anti-Ligature Seating Collection
Full Contact from Base to Floor
The Vesta chair collection provides a unique blend of ultra-safe design with beautiful curved surfaces and colors. The sweeping form fully contacts the floor to mitigate ligature points and can be ballasted for extra security. The rotationally-molded polyethylene is easy to sanitize and provides superior durability. One curvy design with tons of upholstery options.
Our Products
Browse our durable furniture solutions via individual products.
Many of our products feature:
ANTI-LIGATURE DESIGN
BALLASTABLE
CONCEALED STAPLES
CONTRABAND RESISTANT
EASY CLEANABILITY
ERGONOMIC DESIGN
EXTREME DURABILITY
GREENGUARD GOLD CERTIFIED
NON-REMOVABLE GLIDES
RECYCLABLE
ROUNDED EDGES
TAMPER RESISTANT
TRUCOLOR™ TECHNOLOGY
About Norix
With over 35 years of experience in providing sturdy, secure and appealing furniture across a broad spectrum of markets, Norix is a trusted resource for industries from corrections to the military. We take great pride in the quality of our work, the speed of our responses and delivery, and the GREENGUARD and GREENGUARD Gold certifications held by most of our products.
NORIX NEW HEADQUARTERS
Overwhelming enthusiasm for sustainability is present in every decision. One Innovation Drive is not a simple roof over the heads of Norix employees.
The new headquarters mirrors the same approach Norix takes to its products. One Innovation Drive is cutting-edge in its function and aesthetic design. The Norix headquarters is a unique structure built to achieve the distinguished LEED-Gold Certification. LEED (Leadership in Energy and Environmental Design) certifications are awarded on a point system awarded for critical environmental factors such as energy savings, water efficiency, CO2 emissions, indoor environmental quality, and stewardship of resources.
LEED-Gold Certified On-Site Green Manufacturing
Solar Power – State of the Art Equipment – Extensive Capacity – Innovation Center – Staff Amenities
Reach Out Today
Reach out to Norix today for questions about our products, or get started by requesting a quote online.