Extreme Durability and Aesthetic Appeal
Norix offers a wide range of extremely durable GSA military furniture backed by our 40years of experience working with federal entities.
Reach A Norix Representative
Norix provides solutions to the Military, VA, ICE, Job Corp, and BOP.
Our products and accessories are designed and engineered for intensive- and continuous-use environments—those found in military installations throughout the United States. Norix military facility products include barracks furniture, UPH furniture for the military, and specially designed furniture for military medical units and brigs.
GSA Furniture Solutions
Beds: bunk, captains, double bunk, family, loft, panel base, platform, sleigh, space-saver, bunkable, double bunk, panel base
Chairs: arm, armless, bariatric, high back, sectional, stacking, upholstered
Desks: floor-mount, pedestal, wall-mounted, writing
LEED-Gold Certified On-Site Green Manufacturing
Solar Power – State of the Art Equipment – Extensive Capacity – Innovation Center – Staff Amenities
GSA Furniture Resources
Case Studies & White Papers
Product Brochures
GSA/Military Blogs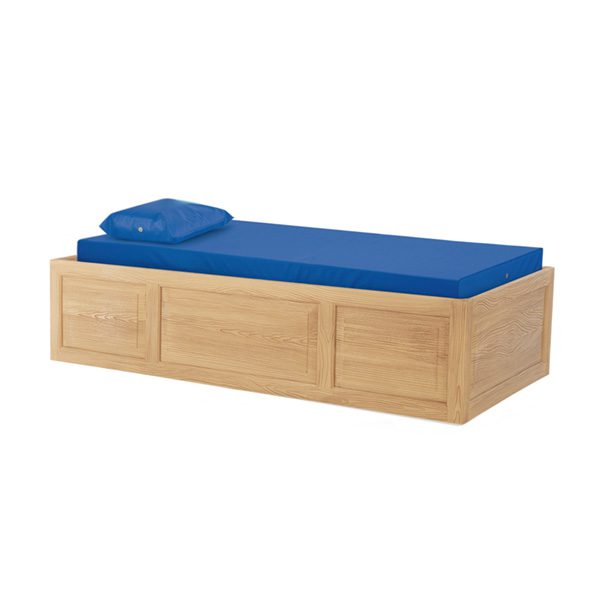 Prodigy™ Bedroom Series
Warm Of Wood,
Performance Of Polymer
Designed and engineered to overcome the daunting challenge of creating a humanized environment without sacrificing safety, security, and long-term performance.
How We Design For GSA
Norix has a long history of providing highly durable furniture for intensive-use environments.  Engineers at Norix understand and design against common wear and weak points that commonly develop.  All of our products go through rigorous testing well beyond real-world usage and expectations.  Heavy-use testing provides us the confidence to ensure our products last beyond their expected lifespan.
Reach Out Today
Reach out to Norix today for questions about our products, or get started by requesting a quote online.