For over 35 years,
Norix customers have come to trust Norix products to help keep facilities clean, healthy, and safe. Customers rely on the dedication to these core concepts. In addition to the visible benefits of strength and durability in Norix products, Norix has endeavored to create a sustained positive impact in a multitude of less visible ways.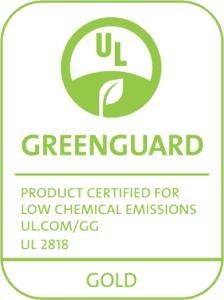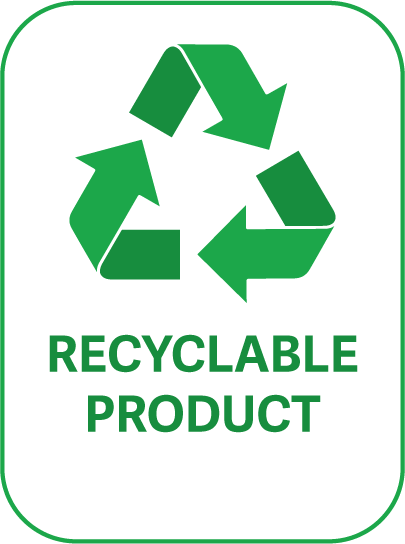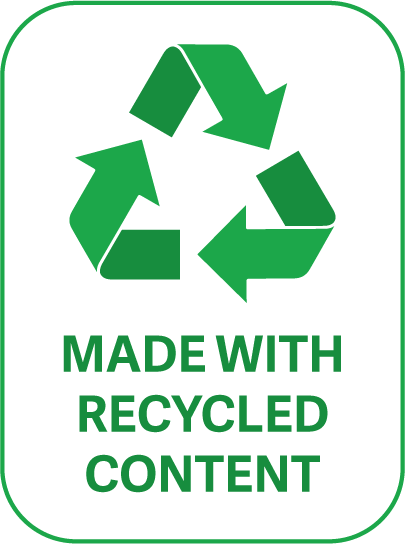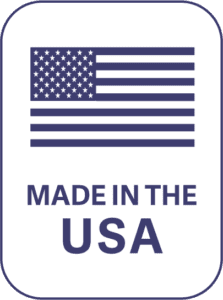 Going Green with our Products
Newly engineered products are created with recycled material and are recyclable. Norix furniture is known for long-term ROI, but consumers can rest assured knowing that once their polymer furniture has reached the end of its usable life, it need not simply be discarded into landfills. This giant step towards sustainability will help reduce long-term waste.
Many Norix products have been awarded a GREENGUARD Gold certification. GREENGUARD Gold certification recognizes products with low chemical emissions, which can contribute to healthier indoor environments. GREENGUARD Gold certified products meet stringent emissions standards.
Norix shifted much of its furniture production to comply with Heathier Hospital's "safer chemicals" focus. These products are built with a deliberate composition of raw materials resulting in healthier indoor environments. Administrators use the Healthier Hospitals initiative to quickly and efficiently select products knowing that the materials used will not contribute to unfavorable indoor air quality.  The partnership with Healthier Hospitals has allowed Norix to better understand, and respond to, the drive towards clean indoor air quality.
*Individual Attributes Vary by Product. See Product Specification Sheet for Details.
Our Impact on the Environment
Norix headquarters at One Innovation Drive mirrors the same design fundamentals as our products – cutting-edge in its function and aesthetic design. The Norix headquarters is a unique structure built to achieve the distinguished Leed-Gold Certification. Leed (Leadership in Energy and Environmental Design) gold certification is awarded on a point system for critical environmental factors such as energy savings, water efficiency, CO2 emissions, indoor environmental quality, and stewardship of resources. One Innovation Drive is a technologically advanced campus with a low pollution, energy-efficient building.
Situated amongst native prairie land, Norix facilities are built to minimize soil erosion, cultivate sustainability, and conserve water. Naturalized landscaping flows seamlessly throughout the campus and blends into the local flora. Carefully placed rain gardens flow into biofiltration systems before being released downstream.
The most visible effort in obtaining Leed-Gold Certification is the massive investment in solar power, as seen on the roof and throughout the campus on "solar trees." The solar panels collect the equivalent of 95-100% of Norix energy usage.
Cultivating our Employees
Our headquarters at One Innovation Drive is an opportunity to further cultivate employees in an environment designed for health and well-being. One Innovation Drive features activity areas such as a fitness center, a pickleball court, a soccer field, and walking paths situated among a preserved native prairie habitat. Deliberately designed landscaping conserves water to help maintain the local habitats. Healthy snacks at the micro-market in the cafeteria will help curb cravings, and the coffee and tea bar can help brew up some invigoration and inspiration. The headquarters supports a culture to attract and retain employees that continually push the envelope and make innovation a reality.
The success of Norix is due to the years of safe product innovation, the community, and employees. As we strive to care for our environment and our people, we seek to positively influence sustainable change in large and small ways.
The success of Norix is due to the dedication to our customers, the community, and employees. As we strive to care for our environment and our people, we seek to change in small ways, such as how we live our personal lives, and significant ways such as how we make decisions at Norix Furniture.