AT NORIX, WE DESIGN INNOVATIVE, ROBUST FURNITURE THAT MEETS THE REAL-WORLD NEED FOR HUMANIZING CHALLENGING ENVIRONMENTS.
Benefits of Working at Norix
401K Plan
Safe Environment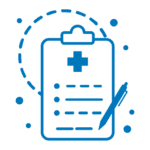 Employee Health Plans
Smart Cafeteria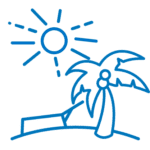 Paid Time Off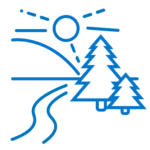 Walking Paths
OUR CORE VALUES
NORIX is committed to innovate safe surroundings for our customers, a nurturing environment to our employees, and to create a positive impact on our community. Our new headquarters is the foundation for this, with a sustainability-first design.
1

IN GETTING THINGS DONE. WE ARE A PERFORMANCE ENGINE.

2

IN PROBLEM SOLVING. WE SEEK TO INNOVATE IN EVERYTHING WE DO.

3

IN BEING EARNEST. WE TAKE OUR WORK WITH THE SERIOUSNESS IT DEMANDS.
4

IN LEADING OUR INDUSTRY. WE EMBRACE A GROWTH-MINDSET AND STRIVE TO BE THE BEST.

5

IN TAKING CARE OF PEOPLE. WE TAKE CARE OF OUR EMPLOYEES AND OUR PRODUCTS HELP KEEP PEOPLE SAFE.
Job Opportunities
Norix is an Equal Employment Opportunity/Affirmative Action Employer. Women, minorities, veterans and individuals with disabilities are encouraged to apply to Norix jobs. If you need special assistance or an accommodation to apply for a job posting, email our Human Resources Department at hr@norix.com or use our Contact Us form.
Norix participates in the E-Verify System
Click here for more information regarding E-Verify.
---
Regional Sales Manager
We are currently looking for a Regional Sales Mgr to work with our rep groups to achieve sales goals in the Central territory, which covers the following states: Alabama, Georgia, Illinois, Indiana, Michigan, Ohio, Iowa, Kansas, Kentucky, Minnesota, Mississippi, Missouri, Nebraska, Tennessee, Wisconsin.
For more information click here
---
Junior Product Manager
This position is responsible for managing products throughout the product lifecycle, gathering and prioritizing product and customer feedback, defining the product vision and working closely with engineering to deliver winning products. It also includes collaboration with sales, marketing, and customer care to ensure revenue and customer satisfaction goals are met.
For more information click here
---
Purchasing Agent
For more information click here
---
Brand Host
The Brand Host will present the first impression of Norix by warmly welcoming all visitors and professionally answering incoming calls.
For more information click here
---
Junior Planner
Reporting to the Production Manager, the job of the Production Planner 2 is to support the production planner. The production planner schedules planned orders and releases Production orders to operations. The planner works with shop floor leadership to ensure that delivery dates are met and on contingency plans as required to address any potential deviations to meeting the daily/weekly production schedule
For more information click here
---
Design Drafter
Produce accurate product and component drawings for sales,  procurement, and manufacturing
For more information click here
---
Field Installer
The Field Installer will travel to customer sites throughout the U.S.  (Including  Alaska and Hawaii) to install our products onsite.
For more information click here
---
Want to be a part of the team?
Norix is not just a corporation, we're a family. We care about the people we serve, our community and our team.
Our products are built with the well-being of the people who use the furniture in mind, as well as the people around them.
NORIX IS COMMITTED TO INNOVATE SAFE SURROUNDINGS FOR OUR CUSTOMERS, A NURTURING ENVIRONMENT TO OUR EMPLOYEES, AND TO CREATE A POSITIVE IMPACT ON OUR COMMUNITY.