AT NORIX, WE DESIGN INNOVATIVE, ROBUST FURNITURE THAT MEETS THE REAL-WORLD NEED FOR HUMANIZING CHALLENGING ENVIRONMENTS.
Benefits of Working at Norix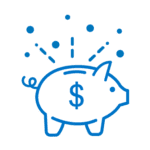 401K Plan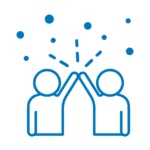 Safe Environment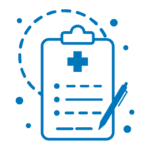 Employee Health Plans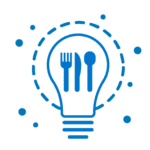 Smart Cafeteria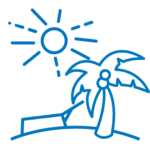 Paid Time Off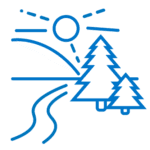 Walking Paths
OUR CORE VALUES
NORIX is committed to innovate safe surroundings for our customers, a nurturing environment to our employees, and to create a positive impact on our community. Our new headquarters is the foundation for this, with a sustainability-first design.
1

IN GETTING THINGS DONE. WE ARE A PERFORMANCE ENGINE.

2

IN PROBLEM SOLVING. WE SEEK TO INNOVATE IN EVERYTHING WE DO.

3

IN BEING EARNEST. WE TAKE OUR WORK WITH THE SERIOUSNESS IT DEMANDS.
4

IN LEADING OUR INDUSTRY. WE EMBRACE A GROWTH-MINDSET AND STRIVE TO BE THE BEST.

5

IN TAKING CARE OF PEOPLE. WE TAKE CARE OF OUR EMPLOYEES AND OUR PRODUCTS HELP KEEP PEOPLE SAFE.
Job Opportunities
Norix is an Equal Employment Opportunity/Affirmative Action Employer. Women, minorities, veterans and individuals with disabilities are encouraged to apply to Norix jobs. If you need special assistance or an accommodation to apply for a job posting, email our Human Resources Department at hr@norix.com or use our Contact Us form.
Norix participates in the E-Verify System
Click here for more information regarding E-Verify.
Vice President – Sales & Marketing
the Vice-President of Sales and Marketing is accountable for all business development functions to achieve company revenue goals as set by the management team.  Oversees daily sales activity and develops sales strategies to market the company's products and services.
For more information click here
---
Accounting Manager
The Accounting Manager will ensure the integrity of accounting information by recording, verifying, consolidating, and entering transactions.
For more information click here
---
Payroll Administrative Assistant
Norix is a manufacturer of intensive use furniture, based in our newly constructed headquarters facility at One Innovation Drive in the city of West Chicago. We have an opening for the newly created position of Payroll Administrative Assistant.
For more information click here
---
Manufacturing Engineer
The Manufacturing Engineer will help develop procedures, tooling, and equipment that will streamline production, with the goal of manufacturing the best products that will meet all specifications and quality standards. This position is based out of our newly constructed facility at One Innovation Dr. in the city of West Chicago.
For more information click here
---
Rotational Molding Machine Operator
Operator with at least 1-year experience on the safe and proper operation of machines. This includes experience with the safe utilization of a variety of powered and manual hand tools, motorized hoists, gantries and other miscellaneous tools used in the production process.
For more information click here
---
Why Norix?
Norix is not just a corporation, we're a family. We care about the people we serve, our community and our team.
Our products are built with the wellbeing of the people who use the furniture in mind, as well as the people around them.
NORIX IS COMMITTED TO INNOVATE SAFE SURROUNDINGS FOR OUR CUSTOMERS, A NURTURING ENVIRONMENT TO OUR EMPLOYEES, AND TO CREATE A POSITIVE IMPACT ON OUR COMMUNITY.