Vinyl Fabrics – Useful for Stylish and Durable Upholstery
Vinyl is a high tech fabric well suited for commercial furnishings in hotels, waiting rooms, offices, conference centers, and municipal buildings. Vinyl fabrics offer some unique features over woven fabrics – one of which is that they can be formulated into an endless array of colors and shades, which make them a favorite of interior designers.
If you are thinking about using these fabrics for furniture upholstery, here are some of the benefits you can expect:
Vinyl is abrasion-resistant – it is perfect for seat cushions as they are not scratched and torn easily.
Vinyl fabrics have anti-bacterial properties – this means vinyl-upholstered furniture would be safe for babies, and people with weak immune systems.
Vinyl does not go out of fashion easily – vinyls have been around for decades and will continue to be used in a variety of applications. Solid colors in traditional hues never go out of style. However, today there are more decorating options than ever with regard to the patterns, textures and finishes that are possible with vinyl. There is a vinyl for every look and purpose.
Vinyl does not catch fire easily.
Vinyl upholstery can be cleaned easily, even without soap and water – vinyl's texture is one of the factors that make it resistant to dirt.
Vinyl does not fade easily – this fabric is durable and can withstand frequent use in a number of commercial, public, or institutional settings. Colors last a long time, which extends replacement cycles and saves money.
Vinyl does not absorb liquids or stain easily – furniture gives off a "new" appearance longer.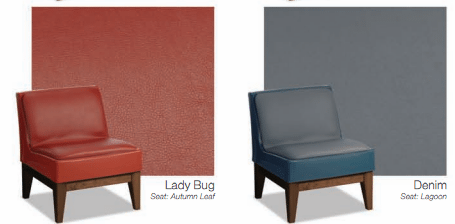 However, as with most materials, designers and specifiers should pay attention to fabric grades and buy from quality-conscious manufacturers or dealers. The following are some of the qualities of a trusted fabric supplier:
Wide recognition from several countries or rating agencies
Excellent customer support and ease of ordering
High user ratings, reviews, or feedbacks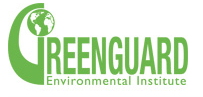 Of course, you'll want to contact the supplier to ask questions about their products and services. Look through their online galleries to get a feel for what they carry. In addition, look for important fabric testing and safety standards such as GreenGuard Indoor Air Quality certification.  Every product certified by the GreenGuard Environmental Institute has been tested as to its impact on indoor air quality. Norix supports efforts by the GreenGurad Environmental Institute and only carries vinyl fabrics which have been tested and certified. You can view the certificate for the Norix line of vinyl fabrics (by C.F. Stinson, Inc.), by visiting the GreenGuard product list.
Want to learn more? Check out the latest vinyl fabrics available from the Norix Forte Series of designer furniture along with the complete set of fabric options.
Please share this post with others who are interested in vinyl fabrics.
(We found this information in an article on ezinemark.com and added some of our own findings about vinyl upholstery.)