The Early Bird Gets the Worm at the Sunday Breakfast Rescue Mission in Philadelphia, PA. 
Dozens of volunteers awoke at the crack of dawn to roll up their sleeves and get to work remodeling the Sunday Breakfast Rescue Mission in Philadelphia, PA.
In 1878, Rutherford B. Hayes was in the White House, Thomas Edison was busy inventing the phonograph, and the Sunday Breakfast Association opened its doors to 250 men who were served a much-needed cup of coffee and a roll before attending church.
Since its inception, the Sunday Breakfast Rescue Mission has become an invaluable resource for those in need. In response to the overwhelming effects of the great depression in the 1930s, the board expanded its footprint to feed those in need and to accommodate them as a shelter.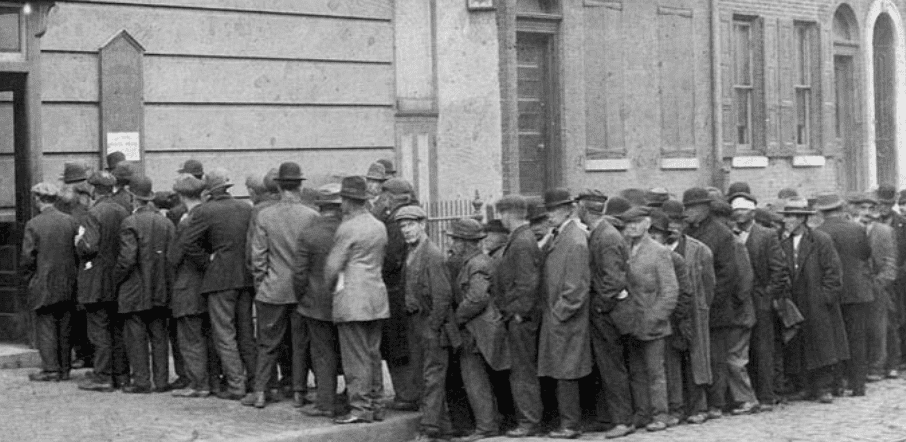 Few transitional housing facilities have as rich of a history as the Sunday Breakfast Rescue Mission. However, these historic organizations have faced numerous challenges over the years as infrastructure and furnishings age and become obsolete. As time manages to take its toll on facilities such as the Breakfast Rescue Mission, revitalization comes in the form of hardworking individuals, undoubtedly fueled by a cup of coffee and a roll early in the morning.
Norix staff and representatives joined forces with 81 other volunteers for a one-day "blitz build" of the 4th-floor residential hall, home to up to 36 men in the transitional housing program. Leading the project was the American Institute of Architects as part of their AEC Cares program. The one-day flurry of replacing flooring, ceilings, window treatments, lighting, painting, and assembling new furniture took months of preparation.
Norix representatives Dave and Kathy MacKinnon of MidAtlantic Plus LLC joined the early effort as the Community Design Collaborative put pen to paper and mapped out the ambitious plans.
"We believe in their mission and saw how the entire makeover was going to impact so many individuals seeking a "hand up" from Sunday Breakfast Rescue Mission," said Dave MacKinnon. "As Philadelphia and New Jersey natives, we continually seek to find amazing organizations to give back to our community and help improve the lives of others.
As Dave and Kathy MacKinnon put their expertise to use as durable furniture providers, they additionally worked with Bill Karl, Vice President of Sales at Norix Furniture, to arrange a donation for the lounge area.
"We were pleased to offer a selection of highly durable seating, and tables for this project through our Norix Gives program," said Bill Karl. "Organizations such as the Sunday Breakfast Rescue Mission offer an invaluable resource to cities such as Philadelphia, and Norix is proud to offer our support."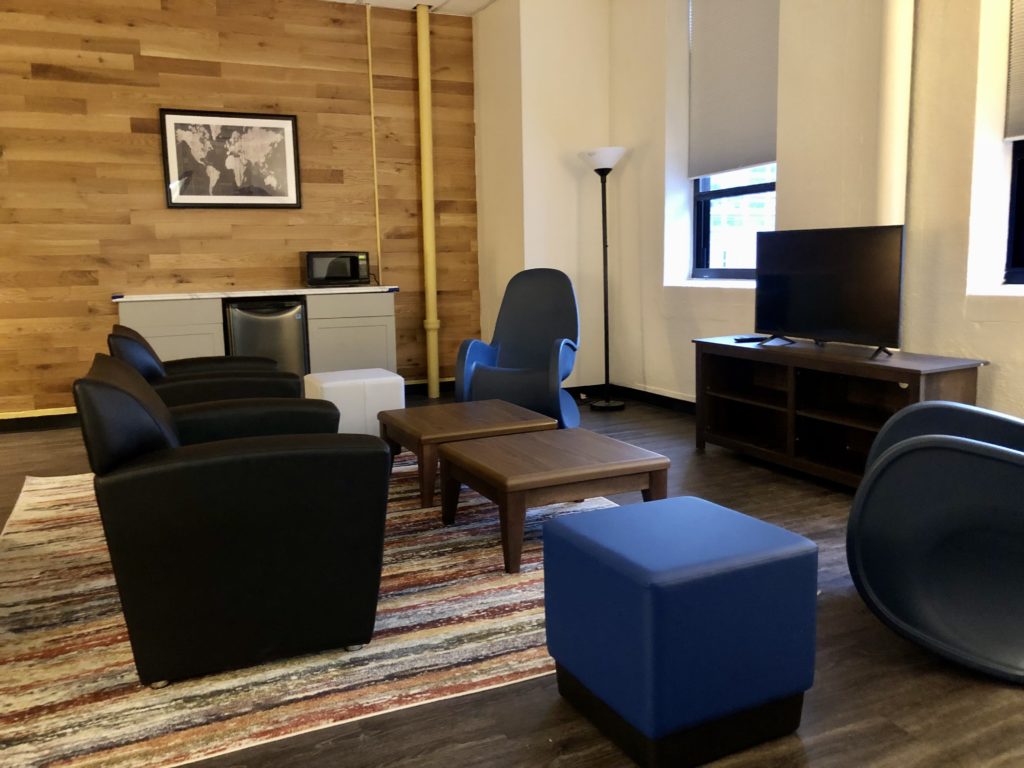 "Since 2014, our 'Norix Gives' charitable donation program has provided numerous upgrades to facilities like the Sunday Breakfast Rescue Mission," said Scott Karl, CEO of Norix. "The program is driven by employees and representatives such as the MacKinnons and allows the company to give back to the community." "We're very proud of the success of this program and look forward to continuing to help lift communities with our highly durable furniture."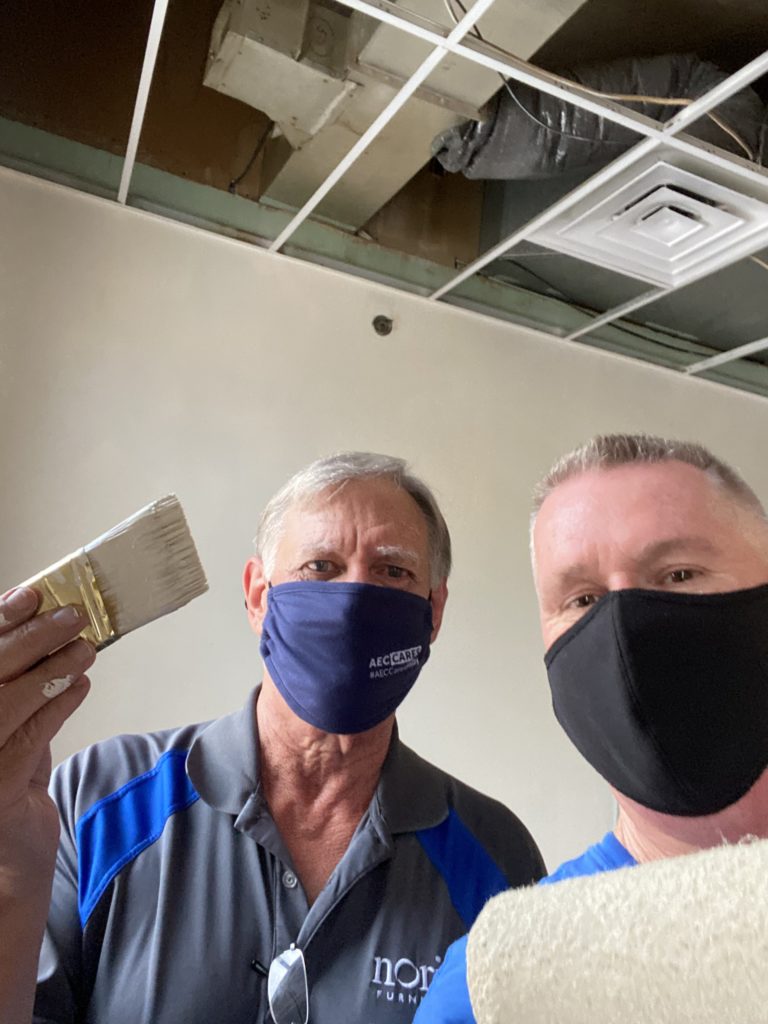 Norix provided a variety of transitional housing furniture, including RockSmart rocking chairs and Harmony Seating, Forté tables, and Titan Series dorm furniture. Norix transitional housing furniture is engineered and built to withstand daily use in these demanding environments and will last decades. In addition, each piece is easily cleaned and sanitized to help accommodate a healthy environment at the Sunday Breakfast Rescue Mission.
"We cannot thank the amazing teams at AEC Cares and The Community Design Collaborative enough for their hard work that transformed our 4th floor," said Jeremy Montgomery, President, and CEO of Sunday Breakfast Rescue Mission. "Through these renovations, the Mission continues our efforts to provide stability and serve as a family for those who come through our doors. Sunday Breakfast Rescue Mission is committed to serving those experiencing homelessness with respect and dignity, and this generous upgrade has created a space that feels like home for our residents."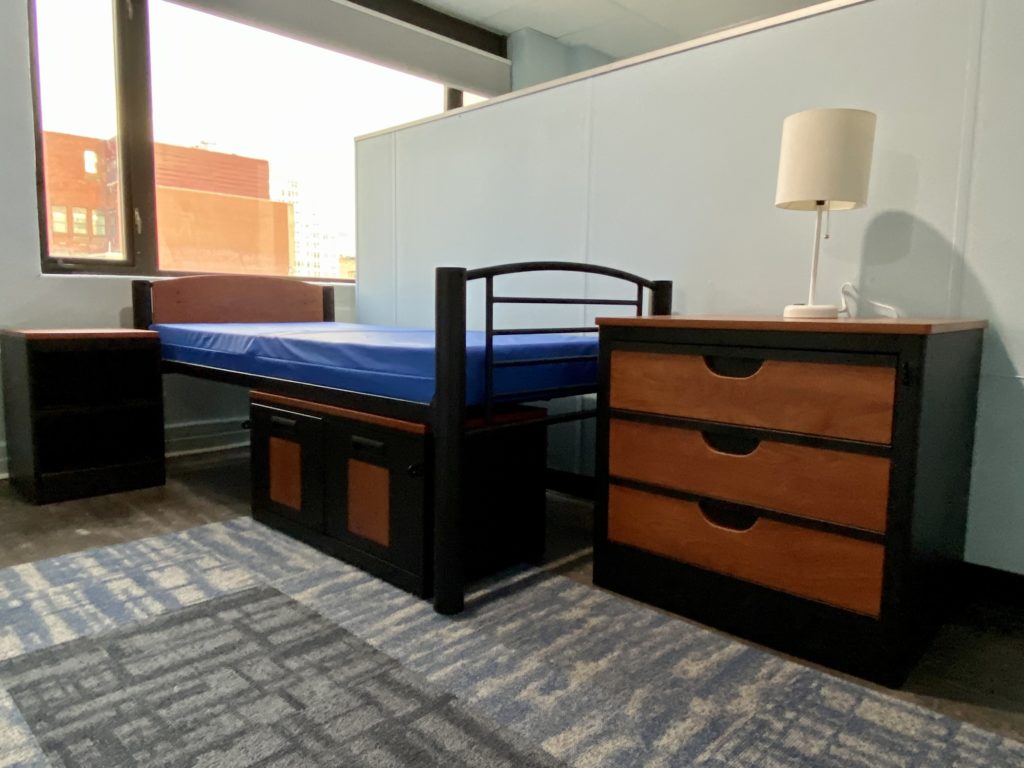 In the great and deep qualities of mind, heart, and soul, there is no change. – Rutherford B. Hayes
While history provides a mixed reaction to the Rutherford B. Hayes presidency, some sentiments remain the same. It is in the human heart, mind, and soul to help lift up those in need. In ways big and small, projects like the Breakfast Rescue Mission have, and continue to have, a positive ripple effect on our society as a whole.
To learn more about the Breakfast Rescue Mission, please visit https://sundaybreakfast.org/. Consider signing up for the newsletter or make a monetary donation to help those in need.
To learn more about Norix Transitional Housing Furniture, visit https://norix.com/markets/transitional-housing/.