The Missing Link in Sioux Falls Community Behavioral Healthcare Support
Bridging the Gap Between Hospitalization or Incarceration & Inpatient Hospitals
All too often, those who suffer from mental health issues find themselves in a proverbial grey area.  The void in community support for behavioral healthcare happens when individuals, unfortunately, find themselves either incarcerated or in the emergency room seeking help.  In many cases, these individuals belong in neither of these locations. Instead, they belong in a facility like "The Link" Sioux Empire Triage Center.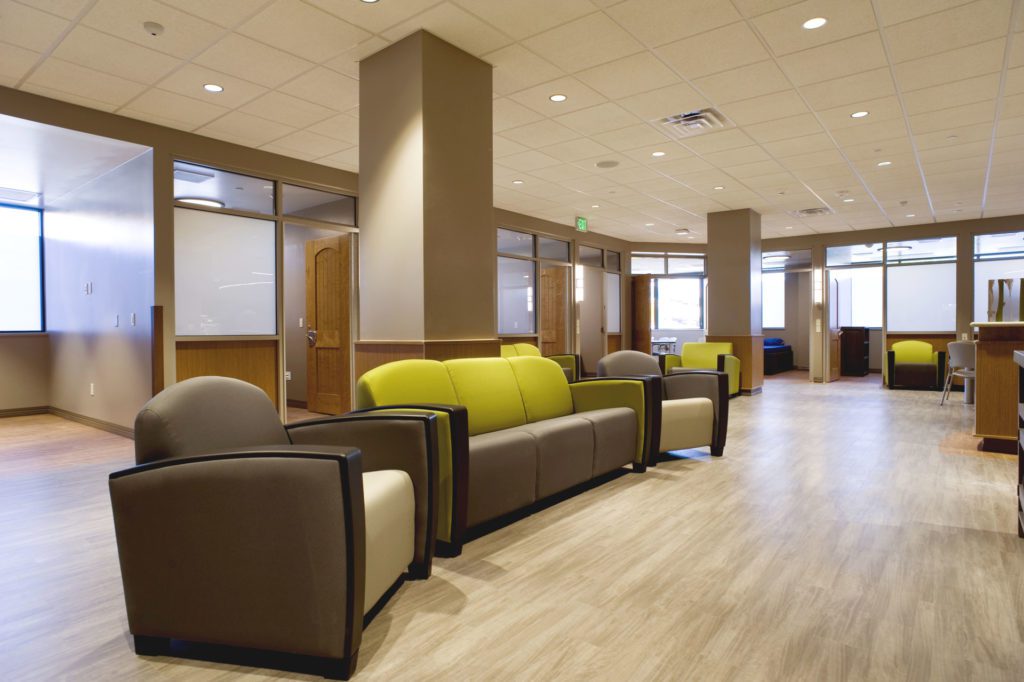 How Mental Health Triage Centers Provide Unique Care For Individuals
The Link is a result of careful analysis of years of data with the help of a grant from the MacArthur Foundation.  Factors such as emergency room visits, law enforcement statistics, incarceration rates, and inpatient psychiatric facility numbers established the need for a mid-level behavioral health triage center.
The Link bridges the gap between hospitalizations or incarceration and the inpatient hospital.  The triage center is the result of a unique cooperation between two government entities and two not-for-profits.  Close collaboration between Minnehaha County, The City of Sioux Falls, Sanford Health, and Avera Health helped plan and fund the project.  The cooperation of the four entities and a few other non-profits helped create a quantifiable benefit to the community.  
Building A Better System To Manage Limited Healthcare Resources
Steve Lindquist, Project Director of the Link since January of 2020, stated, "Sioux Falls had a robust inpatient behavioral healthcare facility, but analysis of the data pointed towards trends in which we could run out of those beds.  Our goal is to keep those inpatient beds available to those who need them while simultaneously providing treatment to those in need."
As the Project Director, Steve was the decision-maker in outfitting the facility.  "We looked at Norix and found the right blend of safety and a welcoming, non-institutional feel," said Lindquist.  "We have ascribed values to our facilities, and respect and dignity bear a lot of weight."
Modern Healthcare Furniture To Humanize The Space
The Link acquired a plethora of Norix products to assist in creating a highly respectable facility.  Admittance areas and supervised dayrooms and treatment areas are neutral in color with wood grain floors and accents. Norix behavioral healthcare seating, such as the ultra-durable Harmony, dot the corridor with splashes of bright green.  Affinity chairs paired with Forte tables with game tops are placed appropriately in common areas.  Prodigy bedroom furniture with a warm wood-like appearance and texture are paired with Harmony seating in individual patient rooms.  
Lindquist credits his decision to trust Norix based on historic successful partnerships.  "We knew Norix from years of doing business."  "Nevertheless, we were happily surprised when we saw what was delivered and unboxed. The non-institutional feel of Norix furniture fits perfectly within our new facility."
---
About The Link Sioux Falls:
As a community triage center, The Link will be a safe place for people experiencing a non-violent behavioral health crisis or needing care for substance abuse disorders to access immediate treatment and referral to support services. 
This facility is a collaboration of the City of Sioux Falls, Minnehaha County, Avera Health and Sanford Health. It offers our community an innovative approach to address gaps in critical services for people living with mental health and substance abuse challenges.
---
About the MacArthur Foundation:
The John D. and Catherine T. MacArthur Foundation supports creative people, effective institutions, and influential networks building a more just, verdant, and peaceful world. 
---
Learn More about Affinity Seating