Personal dignity is no longer sacrificed for safety with new anti-ligature door from Norix Furniture
Doors in hospital and mental health facilities pose a risk to those with mental illness. Hard corners, edges, and multiple ligature points provide ample opportunity for patients to hurt themselves or others. The removal or modification of doors comes at the expense of individual privacy and dignity, both essential factors in continued considerate care and recovery. Attempts to modify entries in ways that maintain privacy are often insufficient according to the Joint Commission, whom survey areas for suicide, self-harm, and ligature points (Joint Commission surveyors to focus on suicide, self-harm, and ligature, Accreditation Insider, March 7, 2017).  Professionals have long sought a simple, anti-ligature door.
The importance of anti-ligature design
To address this issue, Norix Furniture, the leading provider of safe and dependable behavioral healthcare goods, has introduced SafeDoor. SafeDoor is a simple concept, yet highly engineered and built specifically to address the dangers that come with traditional swinging doors in behavioral healthcare facilities.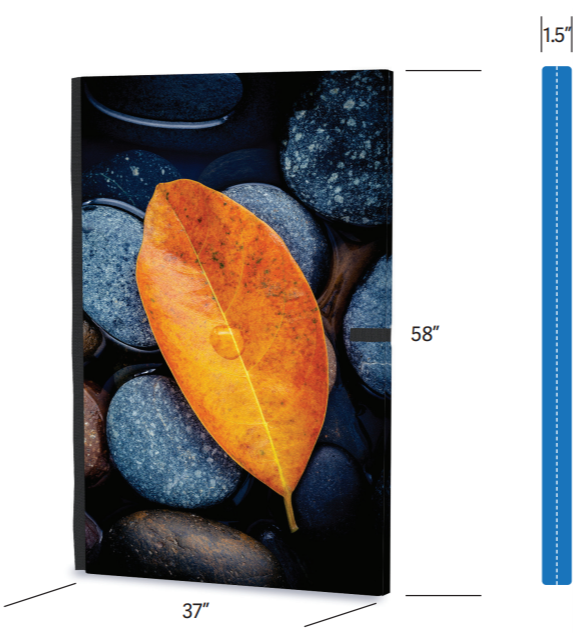 SafeDoor offers the privacy of a traditional door with safety features built-in. The magnetic fabric hinge secures SafeDoor to traditional metal door frames, creating a collapsible design that will pull away with 20 lbs of force eliminating ligature points. The soft, foam core is covered by a radio frequency welded vinyl cover to keep SafeDoor lightweight and easy to clean. Choose from six scenic printed designs or two woodgrain patterns to compliment the room for a more humanized environment.

Details of the anti-ligature SafeDoor
• Highly durable vinyl with no ligature points
• Available in 6 nature scenes and 2 wood grain image designs
• Non-load-bearing (pulls away from the frame at 20lbs of force)
• Sealed seam construction
• Strong, durable, dual-sided nylon handle
• Compliant with flammability standards ASTM E84
and California TB133
• Compliant with Material standards California Title 19, Sec. 1237.1
Small Scale test and NFPA 701-2015, Method 1
• Nylon hinge is available on the left or right side
Video
Links
The Joint Commission on Anti-Ligature Design