Rotomolded Furniture a Wise Bed-Bug Resistant Option for All Constant-Use Facilities, Including Universities
When you think of bed bugs infesting furniture you most likely envision a shelter facility or a transient living environment where chairs, beds and other products are used by those who face hygiene challenges due to the unfortunate circumstances they find themselves in.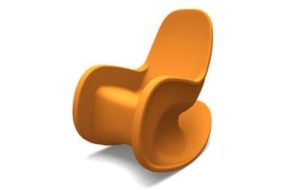 However, bed bugs pop up just about anywhere, including prestigious universities with beautiful campus facilities. And that's what recently happened at the University of California at Berkley (in 2016 it was ranked 20th in the National Universities category by U.S. News and World Report), according to The Daily Californian, the independent, student-run newspaper that covers the school.
In a recent article, the news source reported that the university's Martin Luther King Jr. Student Union was partially shut down after the pests were discovered in a second-floor seat cushion just days before students arrived.
The discovery forced school officials to close impacted areas, remove the affected furniture and examine other areas for the bugs. Staff also had to "treat the area with chemical and steam applications to prevent the possibility of an infestation," according to the article.
As mentioned before, bed bugs do not discriminate. Fancy hotels, upscale homes and healthcare facilities all fall prey to these insects. Bed bugs travel on humans and like to take up residence in the crevices and upholstery of furniture. So all it takes is one visitor with bed bugs on their body or possessions for a full blown infestation to occur.
Luckily for commercial spaces there have been many advances in furniture manufacturing that allow facilities to purchase bed bug resistant products without giving up the aesthetics that are lacking in much of the highly durable furniture that you will find in the marketplace.
One such option is rotomolded furniture. Short for rotational molding, rotomolding is the process of creating one-piece products by using a hollow mold that is filled with polyethylene, nylon, polycarbonate or some other material then heated and rotated.
The material melts and bonds to the inside of the mold and is then removed once it is cool enough to retain its shape. The process has been around for decades and is used to make kayaks, playground equipment, storage containers and many other items that require extreme durability.
Historically, rotomolded furniture has been noted for its blockish form and unattractive appearance. Fast forward to today and you will find that progressive manufacturers have taken this production method and have incorporated sophistication and modern design.
We here at Norix have been producing rotomolded furniture for more than 30 years and know quite a bit about the process. The company offers several lines of products that are made using rotomolding, and they happen to be highly durable, attractive and bed bug resistant.
For example, our Forté™ lounge chairs are made of one-piece rotationally molded polyethylene seats and come with the choice of steel, wood or molded bases. The chairs come in a variety of colors and are pitched slightly back for comfortable sitting. Additionally, the material used for this product creates a smooth and continuous surface, making Forté™ bed bug resistant, particularly if the unupholstered version is selected.
Another option is the Hondo Nuevo® Series, a stylish line of unique furniture that combines superior durability, comfort and style and that includes chair, bench and wedge options that allow for flexible, modular seating arrangements. The products feature molded vinyl exterior skin tops that are attached with tamper-resistant fasteners to either a molded plinth, steel, molded wood grain leg or genuine wood leg base options. The chair skin is nearly a ¼ inch thick and also is smooth and continuous, making it resistant to bug infestations.
If you are looking for chairs with a definite "wow" factor, check out RockSmart, a contemporary rocking chair that was designed from the ground up for soothing comfort, exceptional durability and aesthetic appeal. Its signature one-piece shape is sculpted from rotationally molded polyethylene for a calming, safe and comfortable rock. And since it is made in one piece (you guessed it), it is bed bug resistant.
Do a quick web search on bed bugs and you will find that research shows infestations are on the rise in the United States. By picking appropriate furniture products you can protect your investment and prevent financial loss and headaches, ensuring that your facility doesn't experience any downtime.
Visit our website for more information on our rotomolded furniture products.