Norix Furniture to Showcase Products during American Correctional Association Winter Conference in Tampa, FL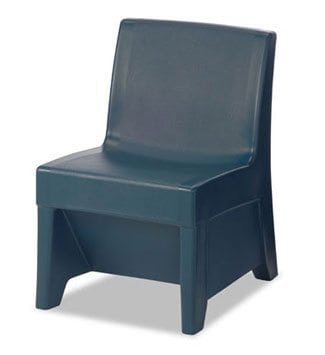 Visitors to the American Correctional Association Winter Conference in Tampa, FL will see a variety of Norix Furniture products during this event which runs Friday, Jan. 31 through Thursday, Feb. 6.
ACA was founded in 1870 and is considered the largest and oldest international corrections association, according to its website. The association serves all areas of the corrections profession "From professional development and certifications to standards and accreditation, from networking and consulting, to research and publications, and from conferences and exhibits to technology and testing."
Justice architects, detention facility designers, corrections contractors, and private prison operators are invited to visit with Norix Vice President of Sales and Marketing Peter Graves, and Project Manager Sandy Heitman at booths 430-432 to discuss all Norix Furniture product solutions. Additionally, visitors will be able view multiple Norix products on display, including:
Forté™ Guest Armless Chair – Our guest chairs are made of one-piece rotationally molded polyethylene and are manufactured with ergonomic contours that provide comfortable support. These chairs come in a variety of colors, have an upholstery option, come with or without arms and are suitable for heavy-duty use in inmate or staff areas.
Forté™ Cafe Table – Our Café Table is built with a molded cylindrical hour glass base and is available as a one piece polymer table or with laminated and solid surface top options. Bases and tops come in a variety of colors and are constructed for maximum security for inmate or staff areas.
Gibraltar™ Beam Seating – This line of roomy beam seating is non-absorbent and easy to clean. Seats are attached to welded steel frames that are equipped with all-steel, tamper-resistant connections. Designed especially for high traffic areas such as waiting rooms, lobbies, dayrooms, and visitation and intake areas.
CorrecTable® Folding Tables – These lightweight folding tables are designed for daily use in correctional environments. This product is versatile, portable and suitable for staff areas, classrooms and training facilities. The table tops are blow-molded with a waffle designed bottom and are mounted to a full length 14-gauge steel frame for exceptional strength.
Visitors to this year's conference can participate in a variety of activities and events. Workshops during the conference include:
"Healthcare Issues of Detained Female Juveniles"
"Going Green, Updating Need Infrastructure, While NOT Negatively Affecting Your Budget"
"Inside the Walls: Exploring Corrections Workforce Management"
"Oversight and Monitoring: Measuring Quality and Compliance"
There will also be accreditation panel hearings and chapter, affiliate, and committee meetings, among many other events. For more information on the conference, visit the ACA website. And visit norix.com for more information on our wide variety of products.
Dustin Coleman is a brand journalist for Norix Furniture and a contributor to the Safe Environments blog.