Norix Furniture to Exhibit Camp Products at Annual American Camps Association Conference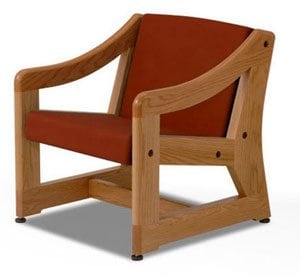 Visitors to the annual American Camps Association (ACA) Conference in Orlando, FL on Feb. 5-8 are invited to visit with Norix Furniture at booth 220-222 to view and learn about a variety of products on display and discuss all of the company's structurally robust furniture made especially for demanding environments such as camps.
For more than 100 years, ACA's community of camp professionals has worked to provide quality camp experiences for participants throughout the nation, according to its website. The organization also is an authority on youth development and "works to preserve, promote, and improve the camp experience" and accredits more than 2,400 camps based upon 300 requirements for safety, camp quality and health.
Visitors to the Norix Furniture booth will have the opportunity to view and discuss products with Norix Sales Manager – Special Markets Ron Schram, including:
Visit the ACA website for more information on the conference. For more information on Norix Furniture products, please  visit our products page.