Norix Furniture Featured on the Set of NBC's Chicago Fire TV Show
Fans of the popular NBC-TV show Chicago Fire will be glad to know that the network has just ordered another episode of the new drama series, bringing the total to 24. Chicagoans are especially attracted to the weekly one-hour program to see their beloved city and local landmarks on prime-time TV. The episodes, which follow the lives of firefighters and paramedics working at the Chicago Fire Department, are filmed entirely in the Chicago region. The fire house shown in the series is actually CFD Engine 18's quarters, located at 13th Street and Blue Island Avenue on Chicago's lower west side.
The production emphasizes realism, shooting exterior scenes on real city streets and in all types of weather – which in Chicago includes scorching summer heat with 100 degree temps, as well as frigid winter lows that dip into the single digits, with below-zero wind chills. Equipment freezes, the wind scatters anything made of paper or plastic, and visibility during a snowstorm can be just a few hundred feet. As challenging as those conditions are, they are vital to the show's authentic feel.
To achieve realism in the interior fire station scenes, the set designers went with the genuine article – Norix fire station furniture.  These images from the set of Chicago Fire show the fire house sleeping quarters where some of the show's interpersonal dramas occur.  Pictured are Norix' Protégé Series of steel beds; shown as single units here, but which also come in a bunk bed style.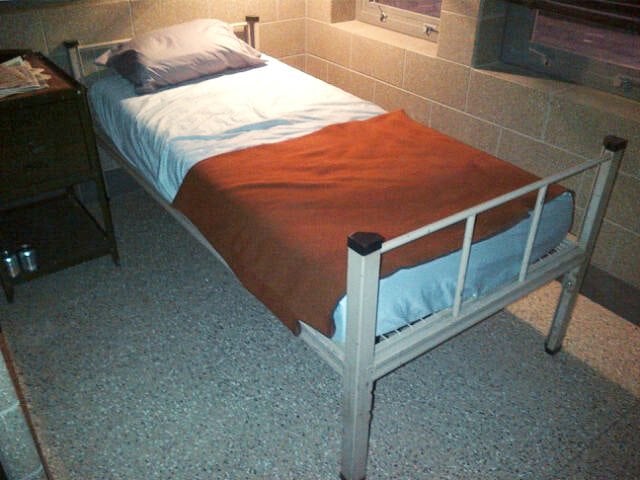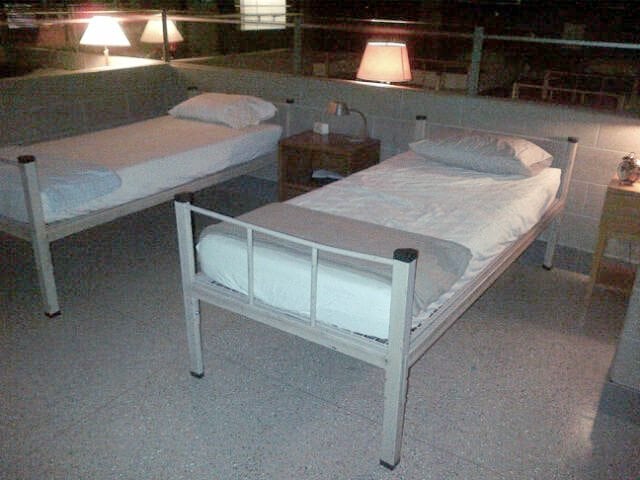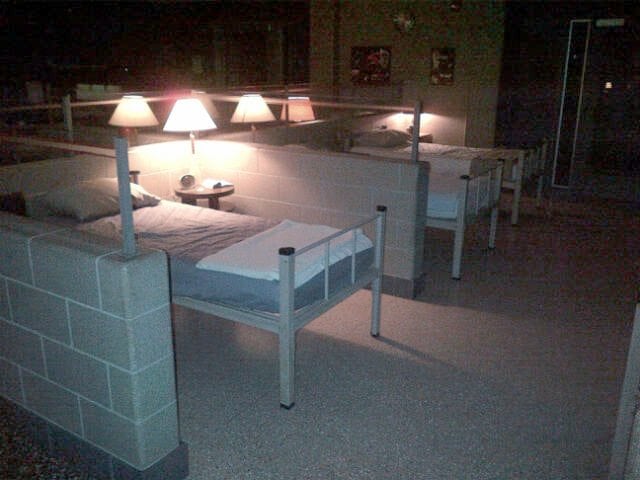 Norix manufactures several styles of heavy-duty steel furniture for use in challenging environments such as fire stations, dorms, camps, military installations and jails. Norix itself is also a Chicago original with the company's home offices located in West Chicago, a suburb just 28 miles west of the city.
Municipal fire and rescue departments across the U.S. prefer Norix Protégé and Titan steel furniture for their rugged durability, lasting through years of 24-7 use. The heavy-gauge, powder-coated steel is easy to clean and is non-flammable. The Titan Series, with wood grain accents, matching end tables and wardrobes offers a residential look with institutional durability.
For more information about Norix fire station furniture, and for product specification sheets, visit the website here.
Please share this information with others who may be interested in fire station furniture or are fans of the Chicago Fire TV drama.