Infection Control Starts at the Surface
At Norix, infection control is top of mind every time we develop a new product. After all, Norix furniture is in behavioral healthcare facilities, correctional spaces, shelter environments, and other places that historically transfer sickness and disease regularly if proper protocols and equipment are not in place.
Standards in disinfecting can vary from institution to institution. Depending on location, use, the users, and varying other factors, infection control protocols can be widely different. The underlying factor to a clean environment, however, isn't how disinfection happens, rather to what surface.
Beds and mattresses, as an example, have a multitude of characteristics that make cleaning difficult. Mattresses can absorb and retain bodily fluids. The seam in an otherwise impervious material can allow for liquid to penetrate the core of the mattress. Traditional beds may have porous surfaces that can be difficult to disinfect.
According to The Center for Health Design, the role of surfaces in contact transmission should not be ignored. A crucial factor in the prevention and reduction of HAIs (healthcare-associated infections) is maintaining clean surfaces, which requires both the selection of appropriate materials and an understanding of their corresponding cleaning processes.
In a recent article published by The Center for Health Design, Environmental Surfaces and HAIs, several design strategies are considered in the selection of furniture.
Surface Finishes of Furniture for Infection Control
Minimize the number of decorative horizontal surfaces. Opt instead for functionality (e.g., places for medical equipment, patients' personal items).

Minimize the variety of materials used in a single space.

Select and design easy-to-clean surfaces and assemblies (e.g., avoid surface crevices, rough textures, joints, and seams).

Select non-absorptive, nonporous, and smooth surface materials.

Use water-resistant materials, sealed-seam construction, and moisture-impervious surfaces where water or moisture is continuously present (e.g., clinical use work surfaces with inset or integral sinks and seamed integral wall, flooring, and/or cove base assemblies) to reduce/eliminate the possibility of seepage within or under the assembly.

Consider fabric seams and pore size to reduce permeability.

Consider self-disinfecting materials with intrinsic antimicrobial properties.
Choosing Furniture / Furnishing for Ease of Cleaning
Select furniture that is movable or has sufficient clearance (at least 6″) "to enable cleaning underneath. Alternately, evaluate how furniture and equipment meet floors and adjoining walls, and seal abutments wherever possible.

Minimize or eliminate upholstered furnishings in high-risk patient areas.

Specify furniture that allows for cleaning between seats/cushions and seat backs.
A few of our products that help facilities fight infection include: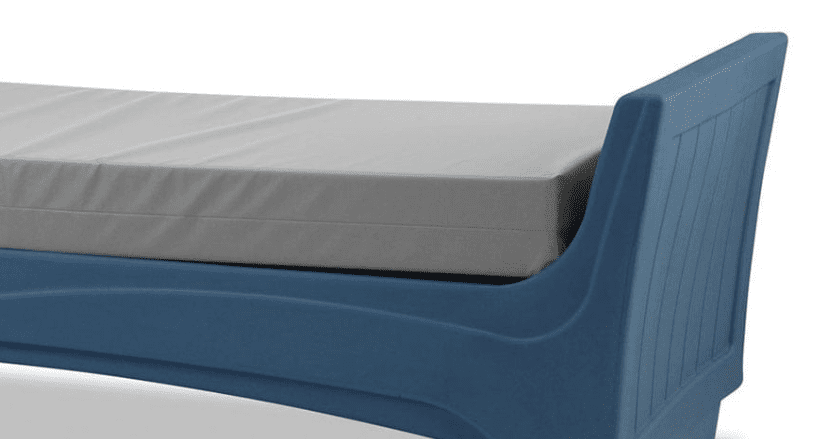 Comfort Shield® Remedy Sealed Seam Mattress – Remedy Sealed Seam Mattress is engineered for infection control.  The seams are sealed with radio frequency welding for enhanced hygiene, security, and durability. This mattress features a comfortable polyurethane foam core. The mattress is fluid, crack, peel, abrasion, and bed bug resistant, and it's antimicrobial and anti-fungal. The sealed seam also provides a virus barrier and is resistant to delaminating for greater infection control and features a breathable vent that repels oil, water, blood, urine, and other fluids.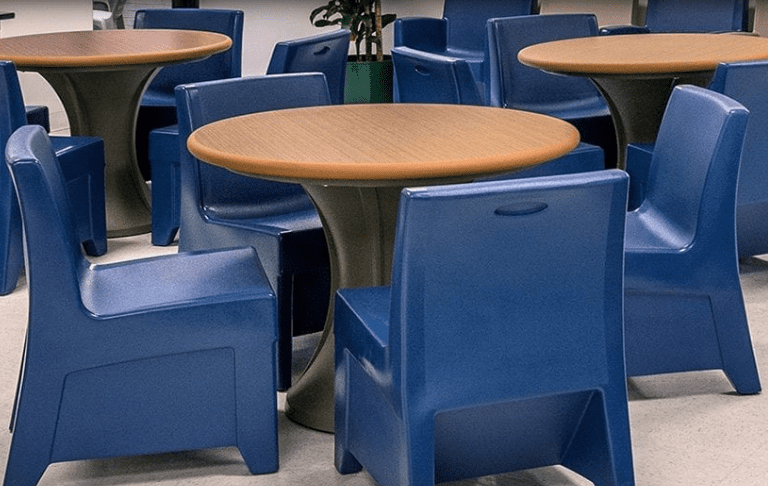 Forté™ Series Seating – This designer chair series is perfect for comfort, flexibility, and durability. It's made of seamless rotationally molded, specially formulated, high-impact polyethylene that's chemically resistant to blood, vinegar, urine, feces, salt solution, and chlorine solution. The smooth surface of this product also makes it easy to clean – another benefit for facilities concerned about infection control.
The Vesta chair collection provides a unique blend of ultra-safe design with beautiful curved surfaces and colors. The sweeping form fully contacts the floor to mitigate ligature points and can be ballasted for extra security. The rotationally-molded polyethylene is easy to sanitize and provides superior durability.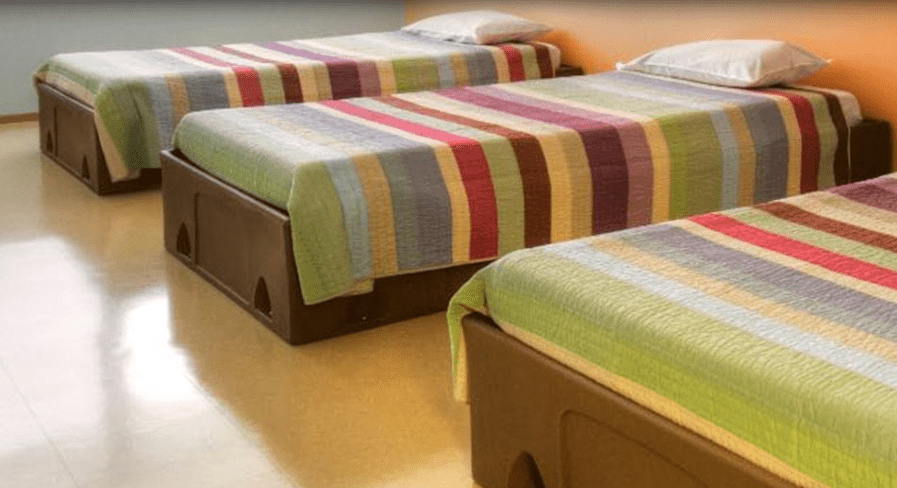 Attenda® Series Platform Beds – This floor-mounted bed is engineered for intensive use durability and proven suitable for continuous daily use in challenging environments. Its raised lip around the bed deck retains fluid for easy clean-up. Like Forté™, this product also is rotationally molded with a specially formulated, high-impact polyethylene that's chemically resistant to blood, vinegar, urine, feces, salt solution, and chlorine solution, and is easy to clean.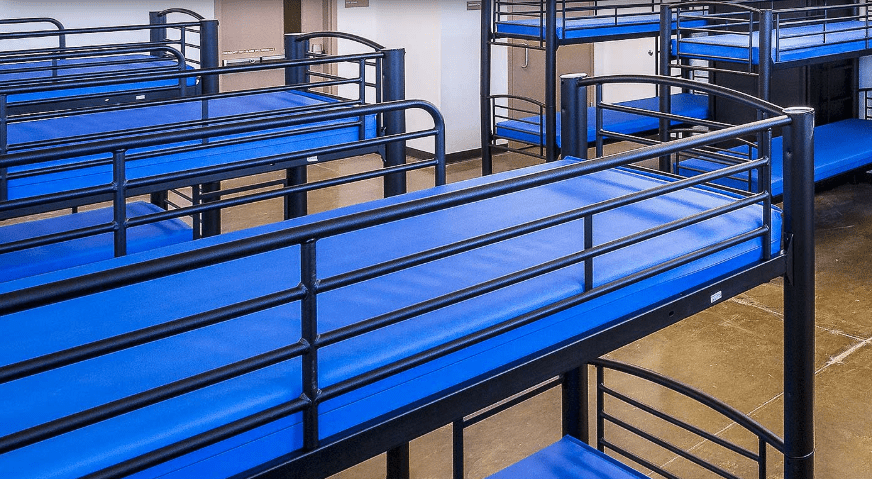 Protégé Dorm Furniture – The Protégé Bunkable Beds are an all-steel construction with welded tubular bed deck for easy sanitation. Integrated steel headboard and footboard are available with optional wood grain laminate headboard/footboard. With optional Bunk Bed Kits, bunkable end frames stack securely to create bunk beds. Assembles in minutes with simple tools, all hardware included.
Much of the Norix Furniture line is designed with sanitation in mind. 
COVID-19 Resources for Healthcare Facilities