Expert Says Humanizing Corrections Design Key to Facility Success
A recent article that was published in a leading British news source points to the need for prisons to become humanizing corrections environments that rehabilitate inmates and assist them with a successful reintegration into society.
In September, The Guardian interviewed Isabel Hight, who "has spent over 35 years advising on prison development and management in East Timor, Liberia, Sudan, Rwanda, Afghanistan and Congo for organisations like the United Nations and the International Committee of the Red Cross," according to the news source.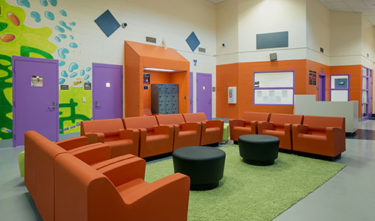 "Architecture sends a silent message to everyone walking into any place. It tells you what to expect and where the limits of behaviour are," Hight said in the interview. "Prisons are the same. In my view, design is crucial to creating an environment in which prisoners can live and not become institutionalised. This means providing spaces for staying in contact with families, work, education, and playing sport."
She goes on to say that:
"What we do know is that very restricted environments where prisoners are isolated from staff and each other quickly have a negative impact on everyone. It's really best to design the flow of movement of staff and prisoners so there is contact between them. Providing activities also helps. In some prisons I know of, companies have supported workshops in prisons, and prisoners can then go on to work for them once released."
This new approach to humanizing corrections, in which facilities are becoming more normalized, is increasingly being implemented in the United States and already is established in progressive countries in Europe.
Humanizing corrections makes use of color, art and landscaping to create a more normalized environment to benefit both inmates and staff. It also makes use of furniture that is more aesthetically pleasing, constructed of materials other than steel and is more residential in appearance. This humanistic approach to design is believed to:
Boost inmate and staff morale
Encourage social engagement
Promote dignity
Lower tension
Improve staff safety
Provide visual interest
Offer positive distractions
Calm the equilibrium
Reduce recidivism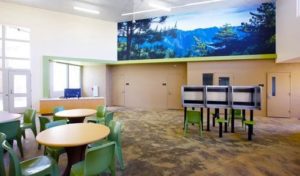 One such facility that has incorporated humanizing corrections is the San Diego County Women's Detention Facility (SDCWDF). The design, aesthetics and experience of SDCWDF falls in line with this emerging trend in corrections where facilities depart from the sterile and institutional feeling that has historically been found in these environments.
Norix Furniture provided much of the furnishings in this new facility.
"Our design team researched this premise and studied facilities in Europe that have found success through the approach of humanizing correctional facilities," said Pam Maynard, Director of Interior Architecture for HMC Architects, a firm that was part of the team designing and building the facility. "This research confirms that the environments in which people live, learn, heal and are governed in, can affect us both psychologically and physiologically in both negative and positive ways depending on various environmental qualities."
The team involved in the design and construction of the facility was tasked with creating an environment that was more humanized and conducive to rehabilitation. This included the use of multiple soothing colors, furniture with less institutional design, incorporation of increased natural daylight and large-scale photographs of natural outdoor settings throughout the facility. This also included the design of outdoor environments with attractive landscaping and furniture that will help inmates feel connected to the outside world.
"The environmental qualities of the spaces at SDCWDF lend themselves to a more humanistic approach to detention," Maynard said. "But it's all about the people. We can talk about a chair or a light fixture or a wall color. But it all comes down to the people and the affect that this cohesive environment can have on the future of these women's lives. And if it can contribute to a positive effect, that's what I am most excited about."
For humanizing corrections white papers, case studies, videos, photos and more, click here.