Free White Paper: Is Your Correctional Facility Compliant with the Prison Rape Elimination Act?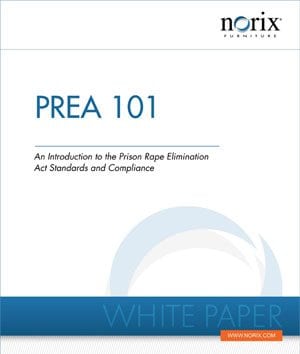 The Prison Rape Elimination Act of 2003 (PREA) is the first United States federal civil statute passed to address sexual violence against persons in custody in U.S. correctional facilities. The federal law was passed by unanimous consent by the U.S. Senate, and without objection by the U.S. House of Representatives in July 2003. President George W. Bush signed the Prison Rape Elimination Act into law in 2003. And while that was a decade ago, many facilities still are not in compliance with PREA.
The passage of PREA established the National Prison Rape Elimination Commission (NPREC), which conducted hearings on sexual misconduct in secure facilities and subsequently issued a report to propose standards for the prevention, detection and reporting of sexual abuse in correctional facilities. PREA also required the U.S. Department of Justice (DOJ) to issue compliance standards a facility must adopt to implement a zero tolerance policy.
In particular, PREA addresses the prevention, detection and reporting of sexual abuse and sexual harassment in correctional systems. Key provisions include:
Establishment of and adherence to a zero-tolerance policy standard for the incidence of inmate sexual abuse
Development of standards for detection, prevention and punishment of prison rape
Standardizes definitions of sexual abuse
Collection and dissemination of data on the incidence of prison rape
Award of grant funds to help state and local governments implement the purposes of PREA
Protects the 8th Amendment U.S. Constitutional rights of inmates
Although PREA is a federal law, it does not provide for sanctions or threat of lawsuits for non-compliance.
Failure by state facilities to comply with PREA standards could result in a 5% reduction in federal funding for each year standards are not met.
Failure to comply with standards could also be used as evidence in civil trials.
PREA may influence the standard that courts will apply in legal and constitutional claims.
Facilities that contract to hold state or federal inmates risk losing those contracts.
Major accreditation organizations may need to comply with PREA standards as a condition of accreditation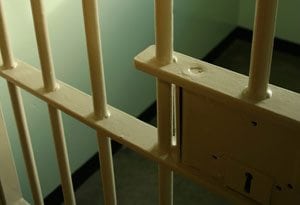 Maintaining sight lines at all times is a critical component to the monitoring and supervision of inmates, to ensure there are no un-monitored areas of isolation that offer an "opportunity zone" for offenders. The facility's deployment of video monitoring systems, security mirrors and other monitoring technologies should be periodically assessed, and necessary adjustments and improvements fully documented.
Download this PREA White Paper to learn about the available resources and product solutions that assist facilities in become PREA compliant