High Praise for Norix Blue Glove Installation Services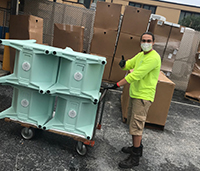 Three cheers for Norix installation crews!  
High praise continues to flow in here at Norix, for our Blue Glove installation services. Almost all of our customers have had to adapt procedures to protect against Coronavirus. Norix installation services are adapting as well, learning and understanding the requirements of our customers.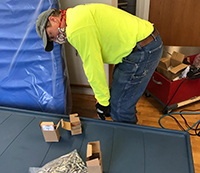 Facilities all differ in their new norms. Introducing people and products into a facility requires special considerations. Willie Camarillo, Project Manager at Norix Furniture, explains the complexities. "Each installation is different, and the first step is communicating and understanding their preferences for the job," said Camarillo. "We're following CDC guidelines for every project, such as facemasks and health screenings, but an individual facility may ask that we install at specific hours, use designated entrances, and wipe surfaces down as we go."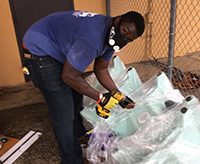 Understanding our customers' unique needs during installation is part of the Norix "Blue Glove Service" initiative, spearheaded by Peter Graves, Vice President of Sales and Marketing. "We understand that facilities rely on Norix products in their day-to-day operations, and projects cannot be postponed, even during a crisis," said Graves. "Products such as beds must continue to make their way into facilities that need them, and we're here to help make that happen."
Installation crews, under the leadership of Project Manager, Willie Camarillo, were quick to adapt. "We have a lot of guys who understand the importance of what we're doing here, and are happy to be a part of moving forward with installations."  
Installations are just one part of Norix Blue Glove service. Sales representatives are all adapting quickly to help designers in the earlier stages of projects. Virtual consultations and no-contact delivery of samples are just some of the ways we can help designers.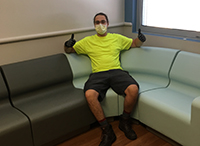 To schedule a no-contact product consultation, or learn more about Norix Furniture, visit https://norix.com/. To find the Norix representative for your region, visit https://norix.com/contact-us/find-a-rep/.