Bed Bug Resources, Solutions Available While Research Tackles Epidemic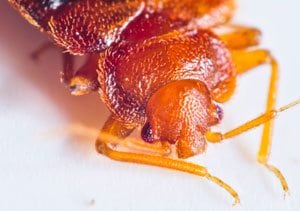 Bed bugs beware. Auburn University has your number. According to the All Alabama blog, the school is launching a research project that "is breaking new ground in bedbug research after the insect pest's decline caused much of the scientific community to lose interest decades ago."
The blog post says "researchers are specifically looking at how the pest's metabolism is affected by starvation and feeding, hoping to determine how they are able to survive a year or longer without feeding," with an overall goal "to better understand these cryptic pests."
In 2010, the Centers for Disease Control and Prevention and the Environmental Protection Agency released a joint statement  confirming that "the United States is one of many countries now experiencing an alarming resurgence in the population of bed bugs," and that in "recent years, public health agencies across the country have been overwhelmed by complaints about bed bugs."
While new research is imperative in combating bed bugs, the behavioral patterns of these insects are already well known and documented.  Bed bugs hide in mattresses, bed frames and other bedroom furniture, and bite humans and feed off their blood. They frequently populate temporary housing units such as healthcare facilities, shelters and hotels, and are transported via humans and their belongings.
Auburn's project, which is expected to be published toward the end of 2013, is part of a "growing movement toward increased bedbug research," according to the blog. Hopefully, this movement can dramatically change the way we deal with and control bed bugs. Meanwhile, Norix has several bed bug resources and solutions that can be used in your commercial, healthcare, shelter, military or other type of facility where the pesky bugs may pose a risk.
Blog Posts
From www.norix.com: Military Publishes Technical Guide to Control Bed Bugs – A technical guide entitled, "Bed Bugs – Importance, Biology, and Control Strategies,"  was published as Technical Guide No. 44 by the Armed Forces Pest Management Board.
From www.norix.com: Facilities Should Adopt Infestation-Avoidance Tactics  –  Knowing how bugs become established in a building, and having an early detection system in place are key to combating severe infestations which can be very costly or even impossible to eradicate.
Bed Bug Product Solutions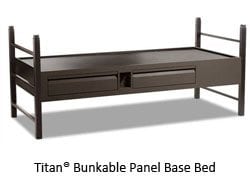 Titan® Series Steel Case Goods – For challenging environments that require bed-bug resistant furniture, there is no substitute for the strength, safety and durability of steel furniture.
Protégé Dorm Furniture – Our all steel construction dormitory furniture is suitable for institutional environments and is bed-bug resistant.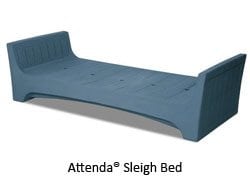 Attenda® Series Molded Case Goods – Molded in specially formulated polyethylene, our Attenda® series is a steel-alternative, bed-bug resistant line of furniture made for intensive-use environments.
Comfort Shield™ Mattresses – Our Comfort Shield™ Foam Core Mattress and Comfort Shield™ Foam Incased Innerspring Mattress are bed-bug resistant, highly durable and feature inverted seam construction.
Visit our products page to view all of our lines of furniture.